Get active outdoors this winter!
This resource was created to highlight the importance of outdoor play in the winter and to provide some fun ways to do so. Learning Fundamental Movement Skills, such as sliding and gliding, and engaging in fun outdoor play in the snow are important elements to developing physical literacy in Canada.
The cards are divided into three sections:
#myactivefamily: information and ideas that to get active with the whole family
Outdoor Games: outdoor games ideal for school or recreation programming. These games can be played in all weather conditions, when participants are properly dressed for the weather.
Dance!: Take the music outside and try 3 of the winter themed group dances provided by DANCPL3Y!
Preview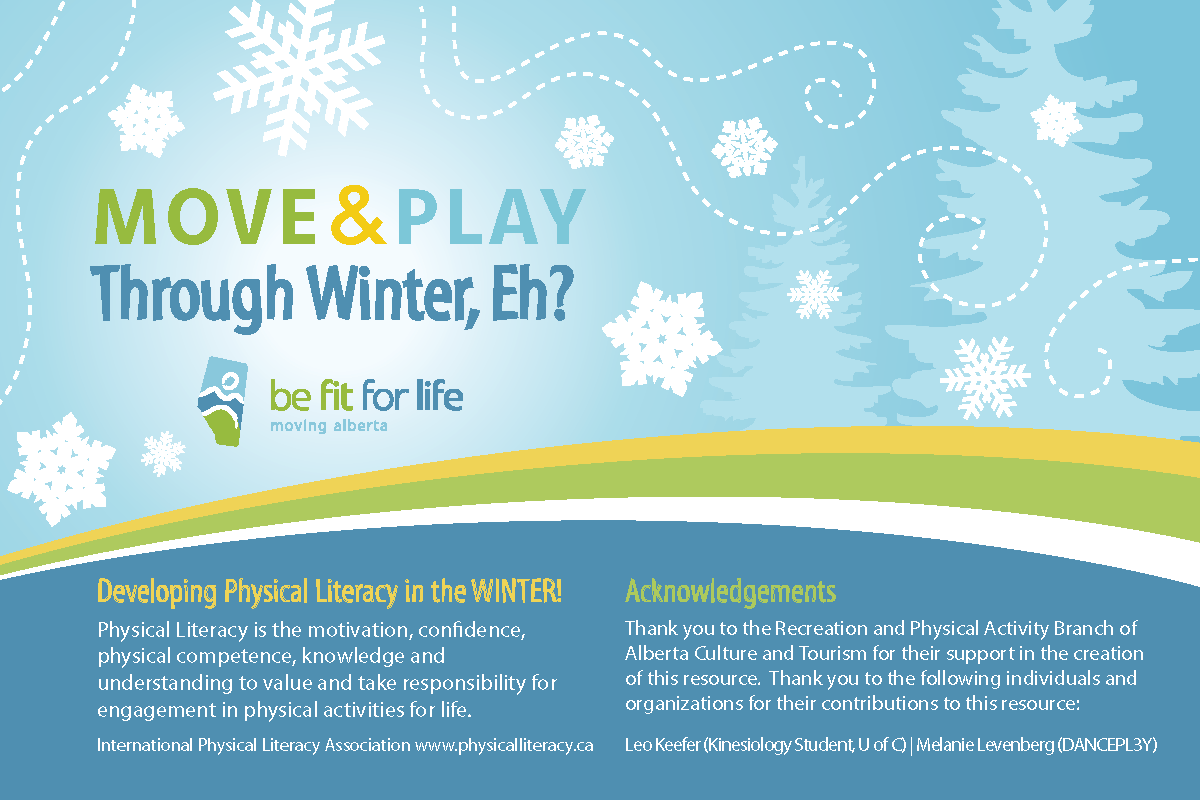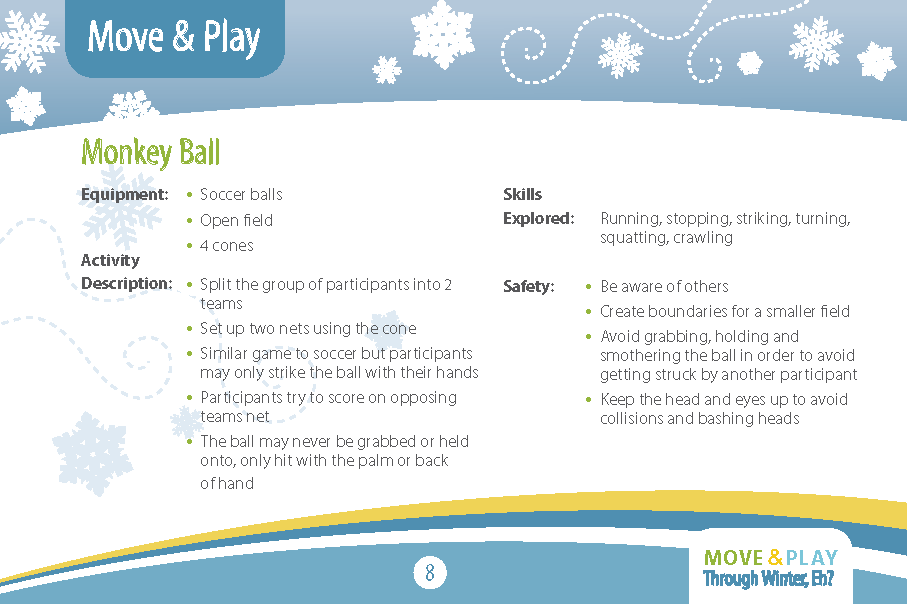 Resource in Action
Click the preview below to watch a 1 minute video featuring Lindsay Wright, Be Fit For Life Network Coordinator, on how to use this resource.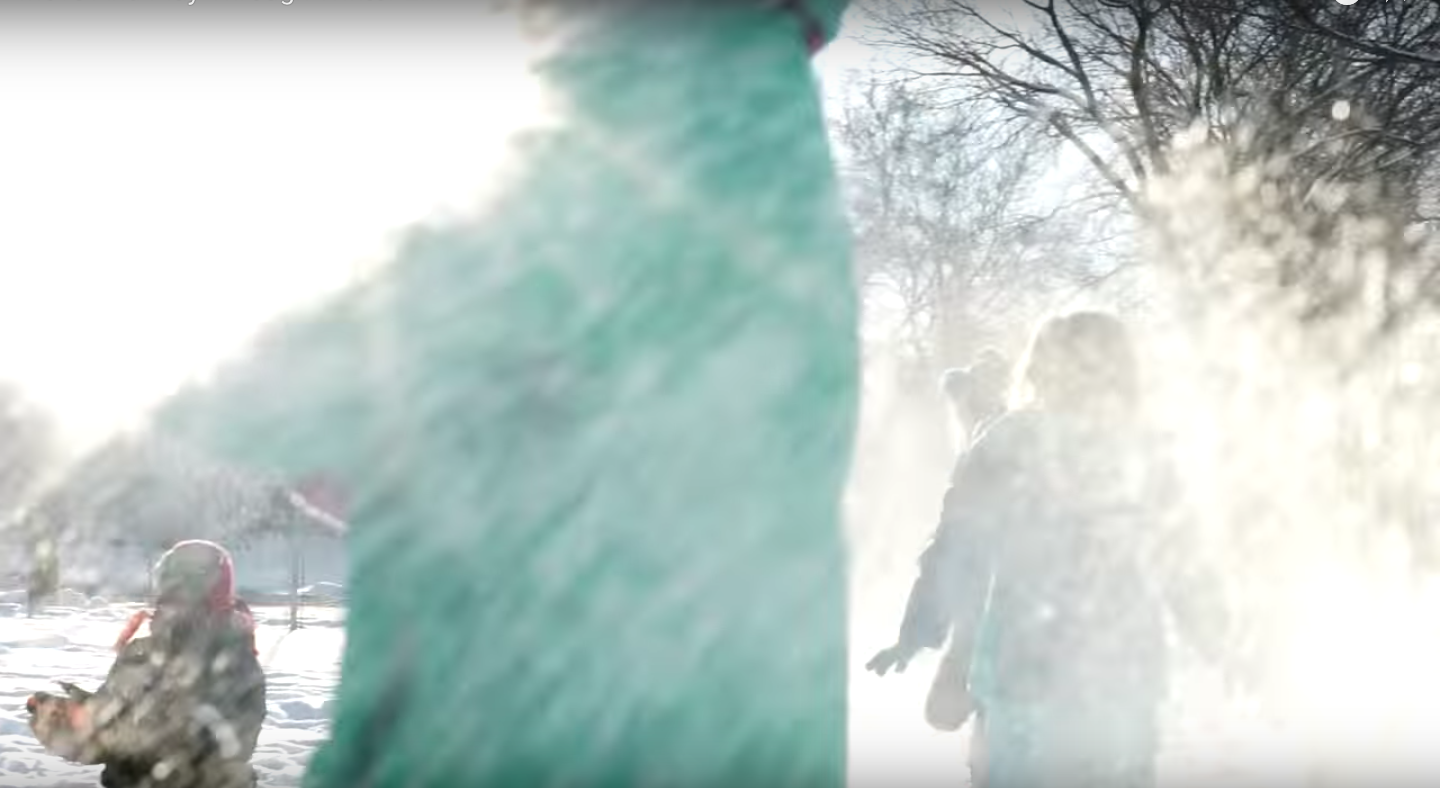 DANCEPL3Y Choreography & Notes
Click here to access the dances & choreography notes features in the resource!